People seem to believe that living in a retirement residence represents a loss of independence and the need for extra assistance due to aging limitations. However, this is not at all true. A retirement residence allows you to maintain your freedom and independence and, in addition, provides you with convenience and a worry-free environment to live in.
To determine whether a senior residence is a right fit for you, learn about the benefits of living in one, such as the following:
House Chores & Home Maintenance will be a worry of the past
Grow your social bubble and discover new hobbies & activities
Feel safe and secure any time of the day
Staying healthy & fit will never be easier
Home Chores & Maintenance Services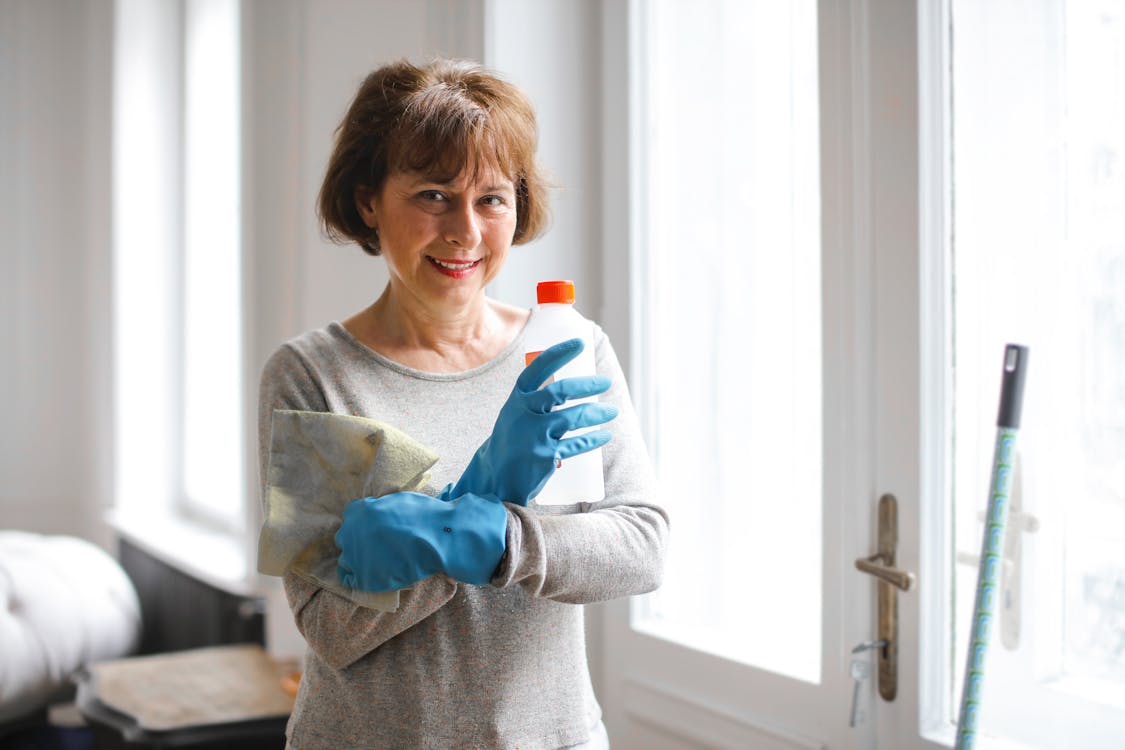 Retirement residents provide many daily services to assist you in simple tasks that would normally reduce your free time to relax. Without the worry of doing chores such as vacuuming, cleaning, or even home maintenance, you can take that extra time to enjoy your favorite activities. Cooking may also be included in the service as many residences have a meal plan included. You can enjoy nutritious and delicious meals daily without the burden of preparing them yourself. You can enjoy a worry-free lifestyle by living every day to the fullest.
Grow Your Social Network & Hobbies
When you live in a senior residence, you have a whole community to be a part of. Find those who share the same interests and hobbies. Imagine being able to eat with your friends without the need to leave your home! Many retirement residences also provide a variety of activities for seniors to do, whether it is something you have never tried or a hobby you are already passionate about. You would be able to explore many new activities you have either never thought to try before or always wanted to. Everything would be convenient and only a few steps away.
Feeling Safe & Secure
One of the biggest worries as you age is your own safety, especially if you live alone. As you may know, older adults are more at risk for serious injuries whether it is heart issues or a fall. Your health should also be a priority and sometimes it may be a constant worry, which would lead to stress. A senior residence can be your solution to this stress and worry. At senior residences, there is always someone present 24 hours who will be able to assist you in case of an emergency. You can sleep peacefully and stress-free at night.
Some retirement residences also provide chauffeur services. This service does not only benefit those who no longer drive a vehicle, but can also benefit those who drive as well. It can be dangerous to drive when it's dark out or the weather is not playing in your favor with heavy rain or snow. A chauffeur service can help you reassure your safety of getting you back to your home. Whether you continue to drive or not, it is still convenient to be able to have a chauffeur at your service.
Maintaining Your Health
Senior Residences would normally provide fitness classes to help seniors maintain their health. There would usually be a range of exercise programs provided as many seniors prefer certain fitness classes over others. You would get to choose which class works best to fit your health goals. At senior residences, their goal is to help provide and assist you with your goals, whether it is health-related or satisfaction.
Retirement residences aren't going anywhere so take these 4 reasons into consideration on whether or not you'd like to move into one. If you have more questions about what it's like living in a retirement residence, do some research on nearby residences and either calls them or book a tour or both! Remember that if you decide you move into a senior residence, it does not mean you are losing your independence. You are gaining an independent worry-free lifestyle that best fits your needs.
Written by Carmen Cheuk